The quiet power that elevates
We're living in an epidemic of disengagement and despair at work; an epidemic that is a costly drain on organizational potential. These widespread forms of suffering rob workplaces of motivation, collaboration, and dignity, and they are increasingly calling us to action. So why doesn't alleviating suffering rise to the top of most managers' and leaders' concerns?
We think it should. Our research shows that compassion is an irreplaceable form of excellence for any organization, helping it make the most of its human capabilities. Creating more compassionate organizations is smart business as well as a crucial way to restore humanity to work.
The first book of its kind, Awakening Compassion at Work offers tested blueprints for organizational change. Grounded in two decades of field research with real organizations, we show you how compassion confers measurable competitive advantages in businesses that compete on innovation, collaboration, service quality, adaptability, and talent. We highlight four steps anyone can take to alleviate suffering in their workplace, and detail how leaders and change agents can design a lasting capability for compassion into the structure and practices of their organizations.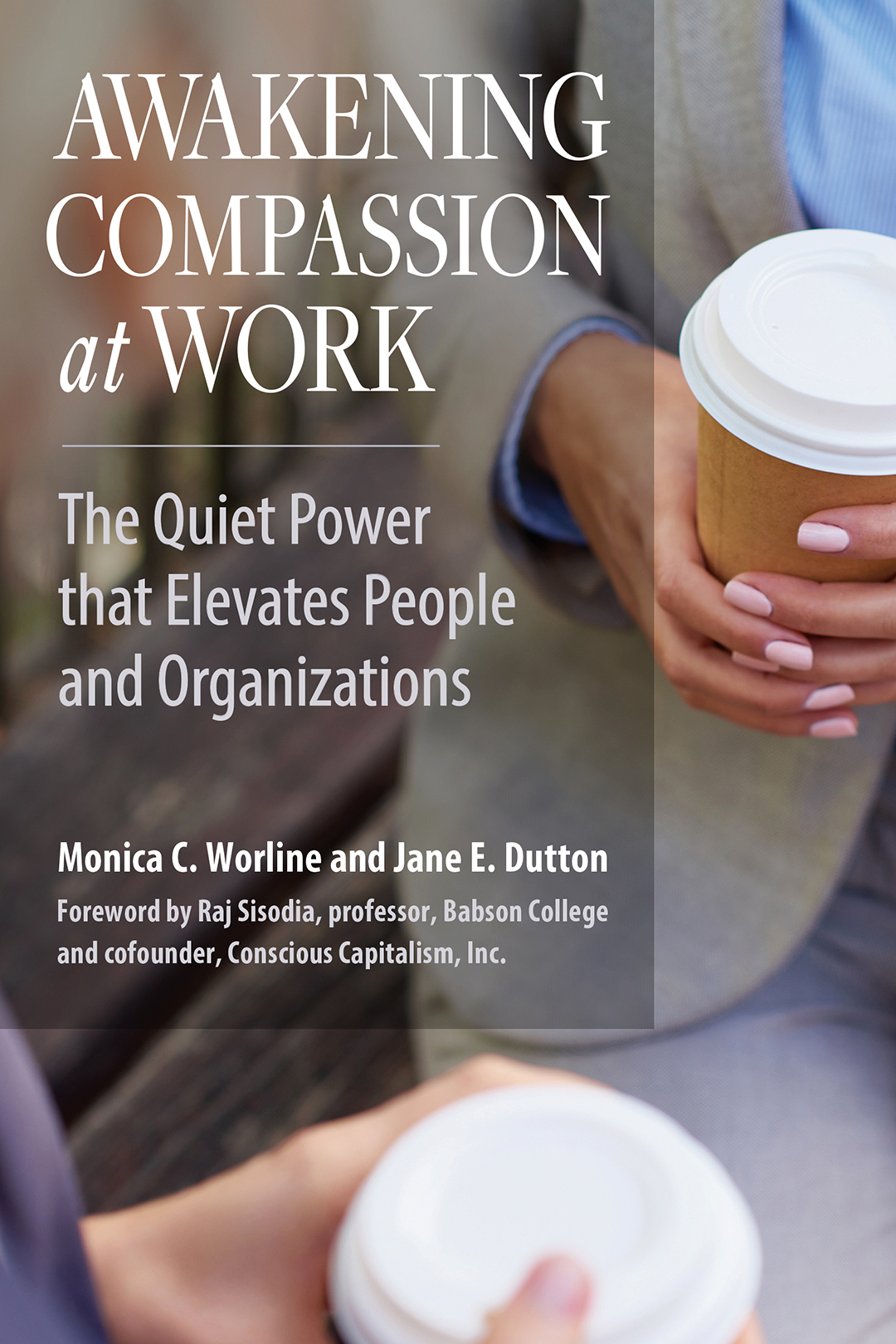 AWAKEN COMPASSION
Elevate your colleagues and your organization. Learn how through our book or by scheduling a keynote talk or workshop.
REFLECTED BEST SELF EXERCISE™
Grow further into your best self, both at work and in life, with the Reflected Best Self Exercise™ (RBSE). Take it as an organization and see what your team can be at its best. Based on 15 years of research in positive organizational development, the RBSE helps people see who they are at their best through the eyes of others. Thousands of executives, as well as tomorrow's leaders enrolled in the top business schools around the world, have used RBSE to discover untapped areas of potential and bolster performance. Experience the energy and momentum it creates at your next team event.
Unlike other tools, the RBSE isn't limited to self-assessment, which often yields unreliable outcomes due to a reliance on self-perception. The RBSE engages others to share stories of their personal experience of you at your best, so you can see your strengths and capabilities through others' eyes. The RBSE experience for a team allows everyone to paint their own portrait of who they are at their best and discover how to harness their collective strengths and talents. It's a memorable experience for work groups, individuals, families, and community organizations.
For teams that take the RBSE together, we can additionally facilitate a team event like no other, where connection, positive emotion, and learning about your team's best takes center stage.
DISCOVER YOUR BEST THINKING
Have you ever watched anyone get to the heart of an issue with a few great questions, and without stress and cognitive overload? We have, and it has inspired us to spend the last 30 years empowering others to do the same.
The quality of our work is directly related to the quality of the questions we ask. While many people extol the virtues of questions, few offer insight into how, exactly, to ask better questions. You can enrich your questions in ways you may never have imagined, and in so doing, immeasurably enrich the quality of your thinking, collaboration, and leadership.
When we ask savvy questions and offer distilled answers in our work, we are able to communicate efficiently, collaborate deeper, and present our best thinking up the leadership chain. The result is less stress and cognitive overload, and more teamwork and innovation.